Hello Bloggers. Happy Tuesday.

Sihat harini? I sihat sihat je. Aiceh. Bertanya khabar pulak kan kan. Korang pernah dengar tak HeartBeat (HB)? Rasanya dah ramai yang tau ni. Biasanya, HeartBeat (HB) ni boleh terjumpa kat sesiapa yang ada belog. Yang takde belog memang takdelah kan. HeartBeat (HB) ni ala ala macam nuffnang la jugak. Menyiarkan iklan. Lepas tu, bila klik, duit masuk. Tapi, HeartBeat (HB) ni senang je. Tak leceh macam nuffnang. Haha. Apa kata korang try letak dekat belog korang plak okey. I baru je letak beberapa hari yang lepas. Nampak tak dekat header atas tu? Cepat klik dengan kadar segera okeyyy. Kalau taknak klik, jangan teruskan membaca entry ni. Wawawawa.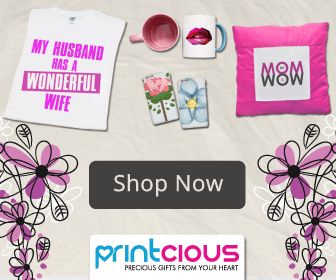 Sebelum i teruskan, apa kata korang tolong klik atas tu jugak. Klik la banyak banyak kali tau. Haaa, itu la HeartBeat (HB). Tolong la klik eh. Eh. Eh. Eh. Sedakah sket, buat amal jariah dekat i. Ekeke. Lari malu malu nyorok dalam selimut. HeartBeat (HB) memang best tau tak. Dea tak kacau langsung kat encik nuffnang kita ni. Tak perlu traffic belog yang tinggi compare dengan nuffnang and churpchurp. Actually, sampai sekarang i tak faham macam mana nk guna churpchurp tu. Ada sesiapa baik hati nak terangkan dengan lebih details tak? Heee. Kalau sesiapa yang follower sket and kurang dapat sambutan dari pengunjung ke belog, memang akan frust menonggeng dengan nuffnanf ni sampai pada satu tahap "ahhh, dah enam bulan aku letak menatang ni, tapi satu haram tak dapat, baik aku buang je. Buat semak belog aku je" HAHAHA. Macam tu la i rasa suatu ketika dulu. Sampai harini, i cuma berjaya mengumpul RM2.75 sen je dekat nuffnang tu. Haihh, bila lah nak bertambah. Korang korang dah singgah tu kilik la semua semua kat sidebar kat header tu semua. Kah kah. Style tamak gilerrr wa cakap lu.
Lagi, HeartBeat (HB) dengan satu klik bersamaan dengan 0.04 sen. Jadi, kalau sehari 10 orang klik, dah 0.40 sen dah kan. Kalau sebulan? Errr, korang kira lah sendiri kan. Kalau dah ramai yang klik nanti, lagi banyak kan.
HeartBeat (HB) ni jugak tak macam Nuffnang yang kena tunggu naik iklan dulu. Then baru boleh tekan and baru dapat duit. HeartBeat (HB) pulak, ada iklan ke takde iklan ke, dea tetap boleh tekan bila bila masa, sesuka hati dan juga sesedap rasa. So, apa lagi jom la buat duit dengan HeratBeat (HB).
# STEP 1
Bukak website
HeartBeat (HB)
# STEP 2
Isi la semua details seperti yang disuruh dan sumbit.